Half Day Hands-on Workshop on "Fluid flow, pressure drop, and hydraulic analysis"
Speaker:
Mr. Wiroon Tanhapanichakoon
Professional Licensed Chemical Engineer in Thailand
12 August 2022  |  Friday  |  900 – 1300
Impiana Hotel, KLCC, Kuala Lumpur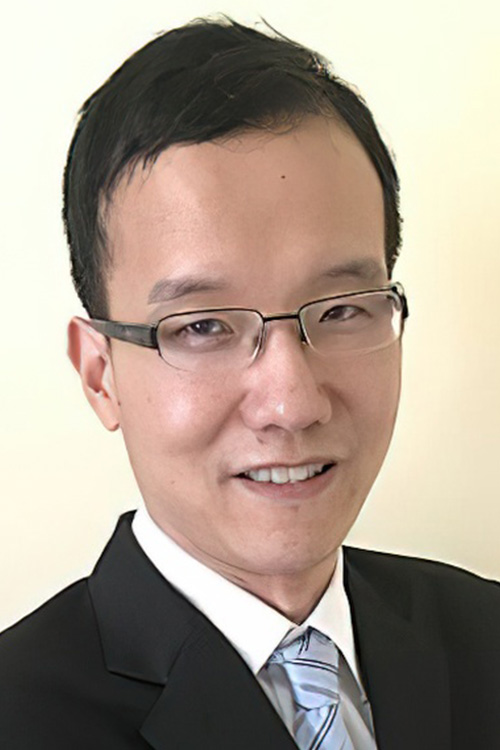 SYNOPSIS
Chemical and mechanical engineers often have to deal with fluid flow and hydraulic analysis in their projects and technical works. Unfortunately, most people do it incorrectly or without sufficient knowledge, resulting in undersizing and/or oversizing of lines and components in the hydraulic systems, which subsequently lead to problems in operations. The problem with existing training courses is that they focus only on line pressure drop, but fails to address the effects of many important components such as fittings, control valves, pumps, compressors, heat transfer equipment, and instruments. This intensive course will show real examples of hydraulic analysis calculations, thus making it very practical and useful for practicing design engineers.
Target Group: Engineers e.g. chemical engineers and mechanical engineers, process design engineers, process engineers, engineering company engineers, any technical people dealing with fluid flow and hydraulic analysis.
ABOUT SPEAKER
Mr. Charles, Wiroon Tanthapanichakoon is a founder of Thailand's No. 1 Chemical Engineering Training Center with more than 200 organizations and more than 2000 engineers having attended his training seminars. He is a Managing Director of Global R&D Co., Ltd., Thailand's pioneer company in chemical technology R&D and scale-up and engineering consultancy services. He holds a Bachelor and Master degrees in Chemical Engineering from Kyoto University, Japan and has more than 16 years of experience in a refinery of a global oil company and an ethylene plant of a leading Thai petrochemical company.
Mr. Wiroon has a work experience in a technology team of a renowned US technology licensor, GTC Technology for refining and petrochemical industry. He is a member of Elsevier Editorial Board in Process and Plant Design and an advisory board member of International Association of Certified Practicing Engineers (IACPE). He is also a Senior Member of American Institute of Chemical Engineers (AIChE) and has been an invited lecturer and instructor for various technical seminars. Mr. Wiroon has been known as one of the first Thai chemical engineers to have published articles in 3 renowned chemical engineering monthly magazines in the US – i.e. Chemical Engineering Progress (by AIChE), Chemical Engineering Magazine & Hydrocarbon Processing. Part from his achievements, he also holds several papers on Sciencedirect and technology patents, Presented papers at AIChE 2006 Fall Meeting and was the first engineer of his Thai leading company to present technical knowledge at AIChE 2015 Spring Meeting: Ethylene Producers' Conference. Mr. Wiroon was an invited expert for an IChemE Webinar on Scale-Up in Feb 2020. He is also a technical advisor in the committee for NSTDA multi-billion baht pilot plant project in Wangchan, Rayong.
Registration (with Welcome Coffee Break)
Basics of Fluid Flow , Pressure Drop in Lines + Pressure Drop in Valves & Fittings , Critical (Choked) Flow or Sonic Flow
Orifices, Nozzles, Venturis , Integrated System Pressure Drop
Control Valve Hydraulics with & without pumps
Lunch at Tonka Bean Restaurant, Impiana Hotel
For further details, kindly contact:
The Institution of Engineers, Malaysia
Bangunan Ingenieur, Lots 60/62, Jalan 52/4, P.O. Box 223 (Jalan Sultan), 46720 Petaling Jaya, Selangor
Tel : 603-7968 4026 Fax : 603-7957 7678 Email : amira@iem.org.my
Economics of Industrial Decarbonization
Speaker:
Prof. Santanu Bandyopadhyay
Department of Energy Science and Engineering,
Indian Institute of Technology Bombay, India
12 August 2022  |  Friday  |  1300 – 1730
Impiana Hotel, KLCC, Kuala Lumpur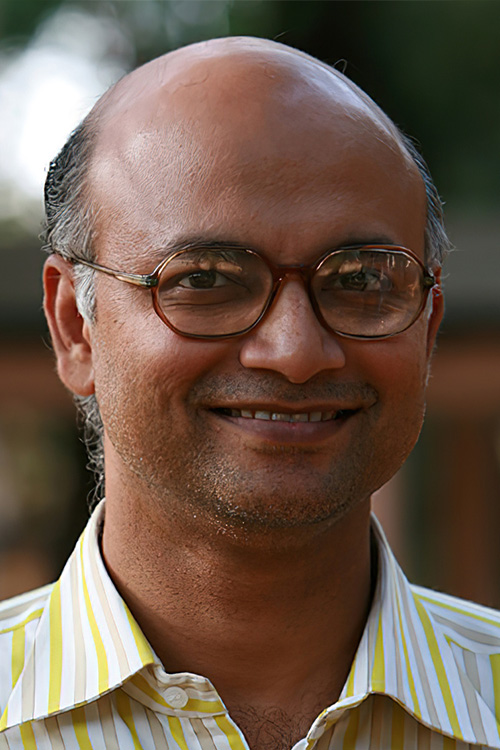 SYNOPSIS
One of the essential prerequisites for sustainable development and reducing the effects of climate change and global warming is decarbonizing the energy sector. The word "decarbonization" literally means the reduction of carbon dioxide emissions. Decarbonization is converting to an economic system to reduce and compensate for carbon dioxide (CO₂) emissions and other greenhouse gases. The long-term goal is to create a CO₂-free global economy. The industrial sector, in general, contributes significantly to the emission of atmospheric greenhouse gases. Industrial decarbonization represents the phasing out of carbon dioxide emissions from all aspects of industry without compromising competitiveness and prosperity. Economics plays a vital role in determining different pathways of industrial decarbonization. This workshop will discuss the economic merits of different industrial decarbonization measures. In this workshop, different economic merits for project appraisal, determination of cost of energy, cost of abated carbon, conservation supply curves, and marginal carbon abatement curve will be discussed. Fundamental theories will be discussed, and related problems will be solved in tutorial mode.
Objectives
– Understanding the importance of industrial decarbonization
– Understanding different economic merits for economic project appraisal
– Understanding quantities calculations of the cost of energy, cost of conserved energy, and cost of abated carbon
– Understanding visual representations of economic merits such as conservation supply and marginal carbon abatement curves.
– Hands-on calculations of different examples
ABOUT SPEAKER
Prof. Santanu Bandyopadhyay is currently Praj Industries Chair Professor, Department of Energy Science and Engineering, at the Indian Institute of Technology Bombay (IIT Bombay). He is currently one of the Editors-in-Chief for Process Integration and Optimization for Sustainability (Springer Nature) as well as Associate Editors for the Journal of Cleaner Production (Elsevier), Clean Technologies and Environmental Policy (Springer Nature), and South African Journal of Chemical Engineering (Elsevier). His research interest includes Process integration, Pinch Analysis, Industrial energy conservation, Modelling and simulation of energy systems, Design and optimization of renewable energy systems, etc. Since 1994, Prof. Bandyopadhyay has been associated with and contributed towards various developmental, industrial, and research activities involving different structured approaches to process synthesis, energy integration and conservation, as well as renewable energy systems design. He has published over 300 technical articles in journals and conferences, and participated in many industrial projects. He is a fellow of the Indian National Association of Engineering (INAE).
Lunch at Tonka Bean Restaurant, Impiana Hotel
Importance of industrial decarbonization & Economic project appraisal
Tutorial session (numerical example solving) with Q&A
For further details, kindly contact:
The Institution of Engineers, Malaysia
Bangunan Ingenieur, Lots 60/62, Jalan 52/4, P.O. Box 223 (Jalan Sultan), 46720 Petaling Jaya, Selangor
Tel : 603-7968 4026 Fax : 603-7957 7678 Email : amira@iem.org.my